8 Insightful Things To Know About Glow In The Dark Stickers!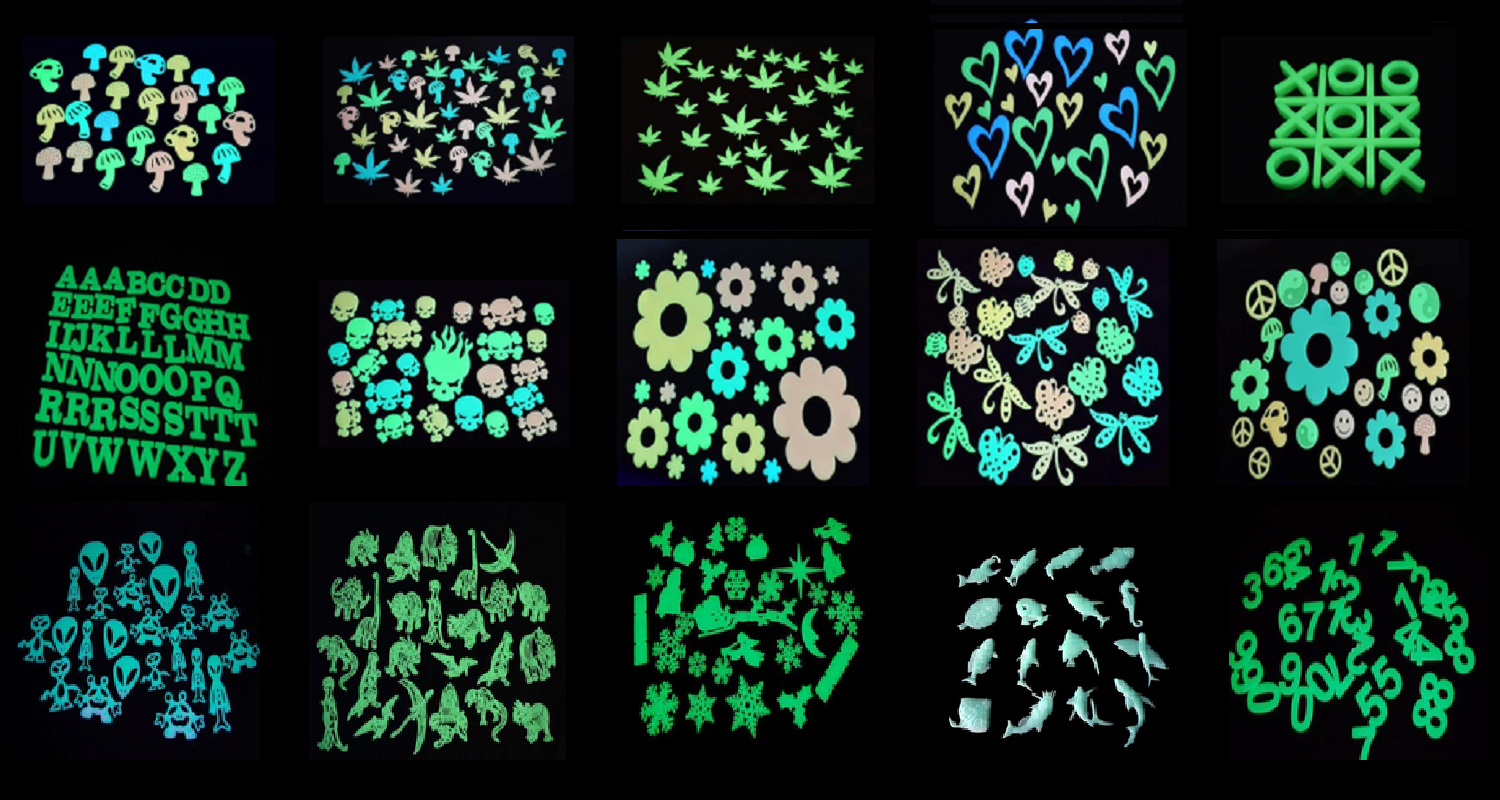 Glow products are trending everywhere and they are available in so many different formats to be used indoors and outdoors. You can get your hands on the ceiling and wall glow stickers which are loved by kids. The various shapes and sizes available not only makes them aesthetically appealing but also informative for kids. If you wish to know more about this decor item then please keep reading. 
How Do Night Glow Stickers Work?
The stickers absorb light during the day and emit it in the form of glow when in dark. The glow stickers recharge on their own when exposed to bright daylight or sunlight. They need an ample amount of light for a long period of time in order to emit glow later on.
How Do You Charge Glow In The Dark Stickers?
Expose them to sunlight or bright daylight in order to charge them during the day. If you wish to charge them at night then use UV light. UV light lamps can be used as a source of light to recharge the glow in the dark stickers. 
Where Can You Put Glow Stickers?
You can paste the Glow Stickers on any wall in any room of your house, office, school and more. The design of glow stickers can define its purpose and use in a particular area. For example, if you have kids and want to make them learn alphabets and numbers then use the alphabet and number stickers in their room for them to see. They will be intrigued by the glow of the stickers and would be able to learn from them simultaneously. 
How Long Do Glow In The Dark Stickers Last?
At one time, the Glow In The Dark Stickers last for 40 to 45 minutes. This duration even depends upon the time for which the stickers had been exposed to bright daylight. They can be recharged by keeping them under UV light for sometime in order to make them glow later. 
Can You Reuse Night Glow Stickers?
Once pasted, the glow stickers can stay for a long time. The strong adhesive ensures that they stay pasted for a long time. Also, they are self recharging when exposed to bright light or UV light so they emit glow once recharged hence can be reused again.
How Can You Make Glow Stickers Glow Forever?
This can only be done with the use of black-light or UV light. The glow stickers glow continuously as it absorbs and emits the light at the same time. If you want the glow stickers to last for a short time period only then simply expose them to sunlight during the day.  
Where Can You Paste Glow Stickers?
The glow stickers can be pasted on walls as well ceilings as per the design as well as the liking of the user. The stars and galaxy ones look best on the ceiling however the ones with animals look best on walls. They can easily be pasted on glass, concrete, paper, wood and any other surface.

How Can You Paste Glow In The Dark Stickers?
The Ceiling & Wall Glow Stickers can be pasted using the adhesive which comes with the stickers. You only need to peel off the back cover to expose the surface with adhesive and paste it on the surface of your choice. 
Conclusion
The Night Glow Stickers can look magical and are loved by kids. You can use these ceiling and wall stickers in any place for casual as well as formal use. They come in a variety of shapes, sizes and formats. The more you buy, the more discounts you are going to avail. There are various pack size options to make the purchase convenient and hassle free for you. 
Jul 26, 2022

Category:

Blogs
Comments: 0