Partying in the Night with Glow Accessories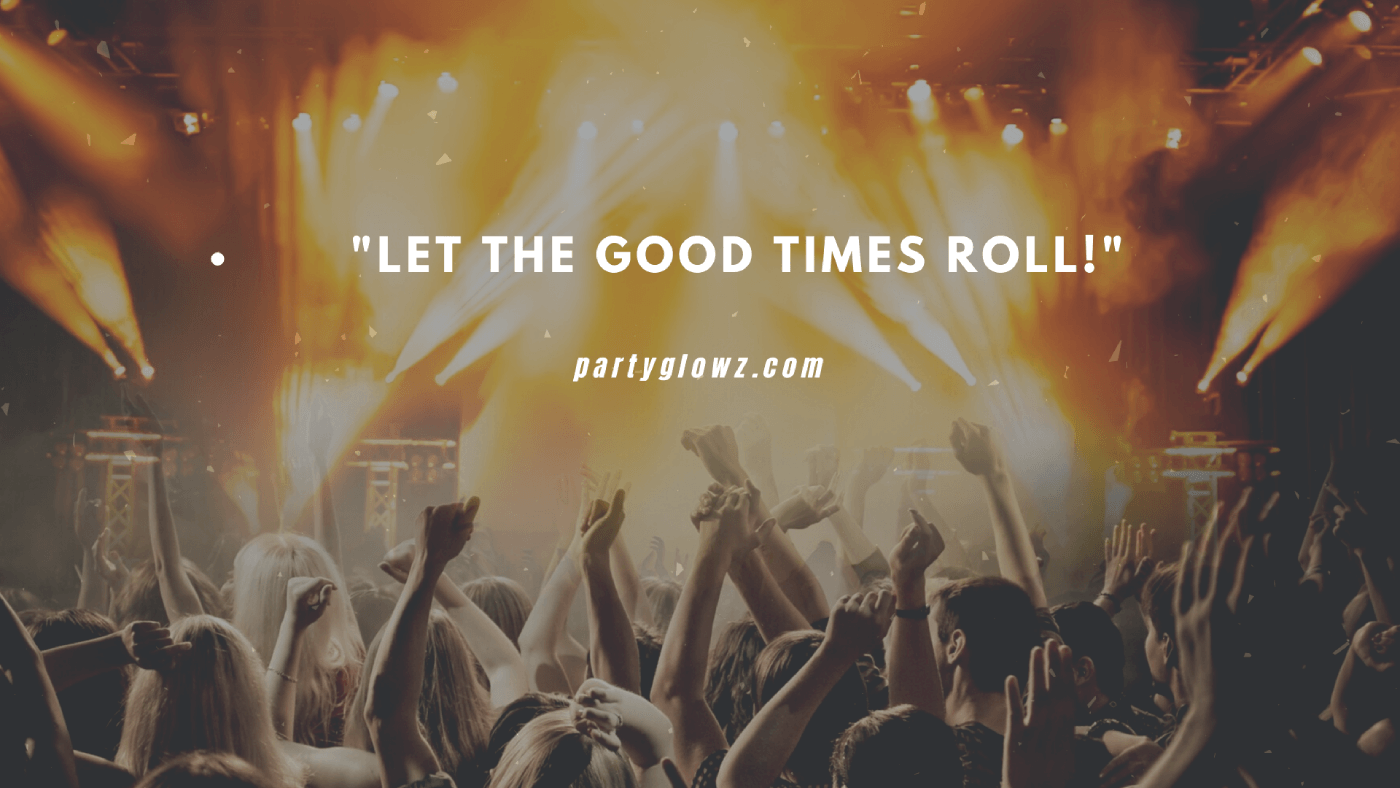 Have you heard about the craze for glow parties? Continue reading to learn more about these incredible glow-in-the-dark parties. These are great for all ages, and despite their appearance, they are quite easy to throw! Everything you'll need is right here in our Glow Party Guide!
What is a glow party, and what does it entail?
The term "glow party" refers to a gathering when everything sparkles! These parties are enjoyable for people of all ages and are currently quite popular. Because the effect of black light at night is so powerful, they are frequently held at night. If you're having a glow party during the day, make sure the windows are covered! We'll look at everything you'll need to throw the best glow party you've ever seen. 
It's a good idea to have as many glow sticks as possible. And it's also a good idea to have as many small toys as possible that can be used as costumes or decorations for your party.
At a glow party, what do you do?
Anything you'd do at a normal party, but with a glow! Some people like their glow parties to have themes, while others treat them like any other party. At a glow party, all of the standard party activities apply, and you can add some unique touches that will, of course, glow! Glow party games are always fun. Your guests can gleefully engage in any game they like, as long as it's possible to play at night!
As well, you can add a bit of excitement to your glow party by playing with glow products!
To a glow party, what should you wear?
If you're attending a glow in the dark party, make sure you wear bright colors that will stand out against the black backdrop.
Anything fluorescent and loose-fitting is ideal for a glow party because it will show off all of the wonderful designs!
What's the best way for you to throw your own glow party?
Organizing your own glow party may be difficult, but it doesn't have to be! 
To get started, you'll need the following items:
A huge space to have your party in, as well as your preferred black lights (we'll look at various choices).

Glistening beverages

Delicious food

Easy games
The area you choose for your party depends on the size of your space. You may want to have a smaller party in an apartment, or if you're hosting the event at a cottage in the woods, you may need a larger space in which to hold it. 
A large living room table will do for most people's parties.
If you want to make the party extra fun, you can decorate the table with different colored lights, which will make them look like stars or constellations! You can also light up the room with some glow sticks that are placed near windows, doorways, furniture and walls. This will make the party seem much more like an aurora borealis.
If you'd like, you can also decorate to resemble something else in space. You can do this by placing decorations in the shape of solar systems, planets or even whole galaxies.
You can also place small lights beside your table in order to create a celestial look.
Apart from this, it's important to choose your food wisely. You can do this by making foods that are easy to eat but also glow at night. For instance, if you make jello, make sure you put in extra colors (if you would like these foods to glow). If your party is held during the day, it's still quite possible that somebody could spill! It's best to go over the entire table with a black light first. Black lights are very effective at revealing stains, so inspect the table beforehand if possible.
Once the party starts, everybody can enjoy themselves by playing games. These can include anything you'd normally play at a normal party, but with the extra flare. Some popular games are beach volleyball, marbles, jump rope and freeze dance. Glow parties are also great for children because they're mostly outside and therefore easily visible at night.
If you're planning to host a glow in the dark party, bring a camera! You can take photos of your friends and family in their cool glow-in-the-dark costumes. You could also create a glow in the dark photo album that will be great for remembering the amazing night.
Remember that glow parties aren't just for children; if you're hosting one, you should include guests of all ages. Make sure to get very creative with your glow products and decorations, and be sure to get everyone involved in your light-up games!
If you want to create a party atmosphere, make sure you throw a few bloopers or mischievous jokes into the mix. These will help make the evening feel more like a traditional party instead of a bizarre glow-in-the-dark extravaganza.
Although they have been around for a bit, they have only become more and more popular in recent years. The strangest glow party we ever went to was one that took place inside an opium den. 
People seem to really enjoy having their own glow parties, regardless of the weather conditions they're held at day or night. If you've never had a glow party before, then you should definitely consider throwing one! It's really quite effortless if you follow our steps. Make sure to ask your neighbors if they would like to attend, and start it off in style!
As far as glow parties are concerned, they are definitely a new trend. However, they have been around for a while now. It's amazing how people can use glow sticks in their everyday lives. They are small enough to fit into your pocket, but are very powerful when used with black lights! The designs on the sticks are quite amazing too, making them great decorations for parties of all types. With colorful, connectable and fun glow sticks, you can make all of your party guests look like miniature stars!
Glow parties are an interesting way to get the whole family involved in a fun event. Bring out the entire family for a night of moon watching, star gazing and other space-themed activities. With this in mind, it's understandable that the popularity of this kind of party has been growing at a steady pace.
Did you know that blue, green and orange are the three most popular colors for these products? This is because they are very effective at showing up under black lights. If you have a glow party at night, you should definitely use these colors! You can order them online website or find them almost anywhere that sells Halloween costumes.
It's clear that glow parties are becoming more and more popular with time. It seems that there is such a demand for this type of party that many people are starting to host them on their own. Regardless of whether it's day or night, people seem to be getting more and more into these parties every year.
There are a variety of different glow toys available, and a lot of people find it difficult to choose between them. They are available in many different sizes, so you should definitely consider widening your choice. For instance, some popular glow toys are glow flyer golf balls. These glow balls can be found for you to shop on our incredible online website.
Some people prefer to use homemade products for their parties. One of the most common methods of dispensing these products is by using buckets.
Anyways, happy partying! Remember to consider the following tips from this article to help you have a great time at your party. If you need anything, we at Partyglowz are here to help.
Jul 26, 2022

Category:

Blogs
Comments: 0