10 Must Have Birthday Party Supplies!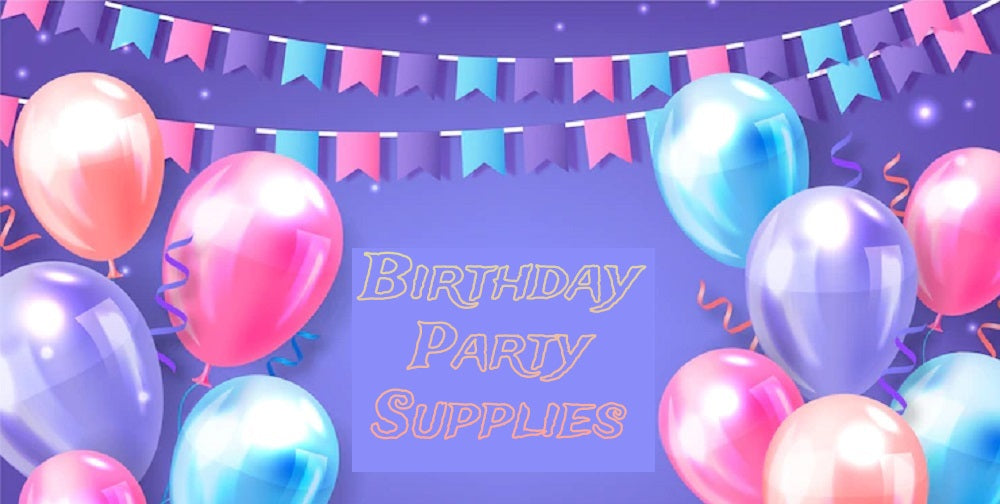 Birthdays are special for everyone and if you are thinking of throwing a surprise party for your loved ones then we got your back. Arranging a party can be a daunting task but with the right kind of Birthday Party Supplies & decorations it is a no-brainer. You can get amazing products online without having to go anywhere to bring happiness in the life of your loved ones. The following list is going to take care of every aspect of a successful party. You can grab these products online from the Party Glowz website after availing the maximum discounts. 

Buying the following best products is going to make your party spectacular without digging a hole in your pocket. Do not go through any hassle as a host when you can also sit back and relax with your friends and family. Check the entire list in order to pick out high quality and durable items for your party!
1. Light Up Blinky Balloons
These balloons will create an epic birthday party decor which would be loved by all. The light up Blinky Balloons have LED lights which light up with the help of batteries in different modes. The more you buy, the lesser price you will have to pay for each pack. They come in a variety of colors so you can buy them as per your liking and color scheme.

2. Carnival Cat Bean Bag Toss Game Set
Everyone loves games during parties and this Carnival Cat Bean Bag Toss Game Set is going to keep everyone indulged. The game set is sturdy, durable and colorful which makes it perfect for a number of parties and events.
3. Glow In The Dark Body Paint
If you wish to take your birthday party to the text level of fun then incorporate Glow In The Dark Body Paint. The vibe of the place would be beautiful and you can have the most amazing time with your friends. The glow in the dark paint is suitable for all skin types and it comes in a variety of colors as well as formats. Choose your format now!
4. Clear Tiered Cupcake Stand
If you are throwing a birthday party for your loved one then this might be the best product you can buy. Clear Tiered Treat Stand is made of high quality material, it is cute and sturdy. You can serve various cupcakes on this three tiered stand which has no theme print on it.
5. Surf's Up Hanging Swirl Decorations
Decor is a very important aspect of a party and this Surf's Up Hanging Swirl Decorations will ensure that you would be able to change the outlook of any indoor as well as outdoor place. They come with various emoticons attached to their ends. The swirls are high in quality and you would be able to re-decorate them however you like.

6. Cupcake Sprinkles Centerpiece
If you are looking for a high quality, aesthetically pleasing and affordable decor piece for the center table or the side table then this Cupcake Sprinkles Centerpiece with happy birthday print is everything you might need. Get the best price for this by availing discounts and free shipping on high quantity orders.
7. Plastic Tablecloth
Let's be practical here, parties are messy and you would want to protect your tables from any spillage of any kind. These Plastic Tablecloths have amazing prints to match up with the theme of the party and they will protect the tables. If you are worried about the dimensions of your table then go for the tablecloth roll which can be cut into various sizes.


8. Luncheon Napkins
The Luncheon Napkins come in a variety of colors and prints which makes them the best to be used for birthday parties. These napkins come in a variety of pack sizes as well as colors.        
9. Birthday Cake Honeycomb Centerpiece
Birthday Cake Honeycomb Centerpiece come in two-tiered paper cake decorations with colorful candles and confetti. You can grab This lightweight decor item which is high in quality and can be used over and over again. 
10. Plastic Cutlery Set
If a large number of guests are coming to your place then get your hands on these cute premium Plastic Cutlery Sets.
The above list is going to save you a lot of time as well as hassle. Throw an epic birthday party for your loved ones!
Aug 17, 2022

Category:

Blogs
Comments: 0