Labor Day 2023 - Significance, Party Ideas, Products To Buy!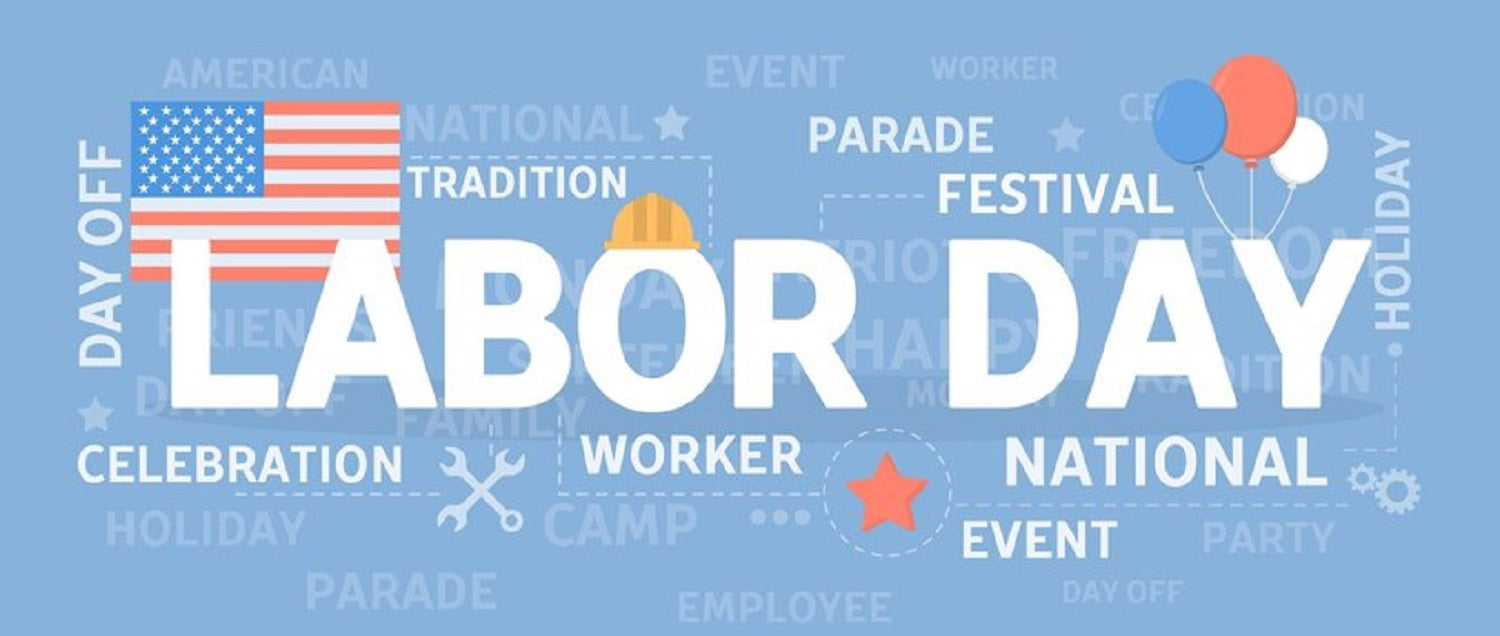 The last summer holiday before the inception of the winter season in the US is Labor day. Labor day is realized to honor the amazing work done by American workers. The economic and social achievements of American laborers are celebrated by everyone and it is considered as the federal holiday in the USA. People usually celebrate it by hosting a party or an event for their near and dear ones. You can spend this day indoors as well as outdoors as per your liking. Firstly, let's learn more about Labor day, party ideas and its significance.  
When Is Labor Day 2023?
The labor day falls on the first Monday of September every year. This year Labor Day 2023 is falling on Monday, September 4. The rest of the world celebrates international workers day in May.   
Why Is Labor Day Celebrated In The US?
The Labor Day is celebrated in the US to honor the amazing and immense hard work of laborers. It is celebrated by American workers in a variety of ways where they go to carnivals and enjoy fireworks in coney island. You can buy different types of Labor Day Party Supplies & decoration products.

Which Was The First State To Make Labor Day As A Holiday In The US?
Oregon was the first state to make labor day as a federal holiday in 1887 and other states adopted it later on. Labor day marks so many things which are mentioned below:

Unofficial End Of Summer - The labor day falls in September and it marks for an unofficial end to summer and start of school days. Some schools start a week prior and mark labor day weekend as the first long weekend of the session. However, others start a day after the labor day.
Back To School Sales - Labor day weekend has a lot of back to school sales where people enjoy shopping at discounted prices with their loved ones.
Start Of Fall Sports Activities - A lot of fall sports activities start as the labor day ends so it marks as the inception of those activities for the rest of the year
Labor Day Carnival - You can enjoy the weekend enjoying the labor day carnival and concerts which are organized in New York and Washington respectively.  

Fireworks At Coney Island - Enjoy fireworks for the upcoming labor day 2023 at coney island with your friends and family.

3 Creative Labor Day Party Ideas


1. Plan A Picnic
You can celebrate Labor Day Weekend enjoying a picnic with your favorite meal basket at a nice outdoor park near you.

2. Go For An Outdoor Pool Party
You can host an outdoor pool party for the Labor day weekend where you and your friends can have a great time with your loved ones.
 
3. Organize A Barbeque Get-Together
A backyard barbeque is the ultimate way to celebrate labor day weekend with your family. Labor Day Decorations will make your bbq party unique and memorable.


5 Products To Buy For Labor Day


1. Patriotic Cornhole Game Set - This would keep the kids entertained for hours!


2. Patriotic Hot Dog Holders - Theme serving holder would take your party game to another level.


3. Patriotic Fringe Foil Banners - These can easily enhance the aesthetics of an indoor or outdoor place without any hassle and make for amazing labor day party decoration.


4. Patriotic Glass Vases - The three vases in red, blue and white color look amazing and can be used over and over again.


5. Heroes Live Here Banner Decoration - The banner can be placed in the area where the labor day celebration is organized.

American workers are to be celebrated who play a major role in thriving the economic growth of the nation with their contributions in various fields!
Aug 02, 2022

Category:

Blogs
Comments: 0