5 Best Light Up Toys & Games For Toddlers!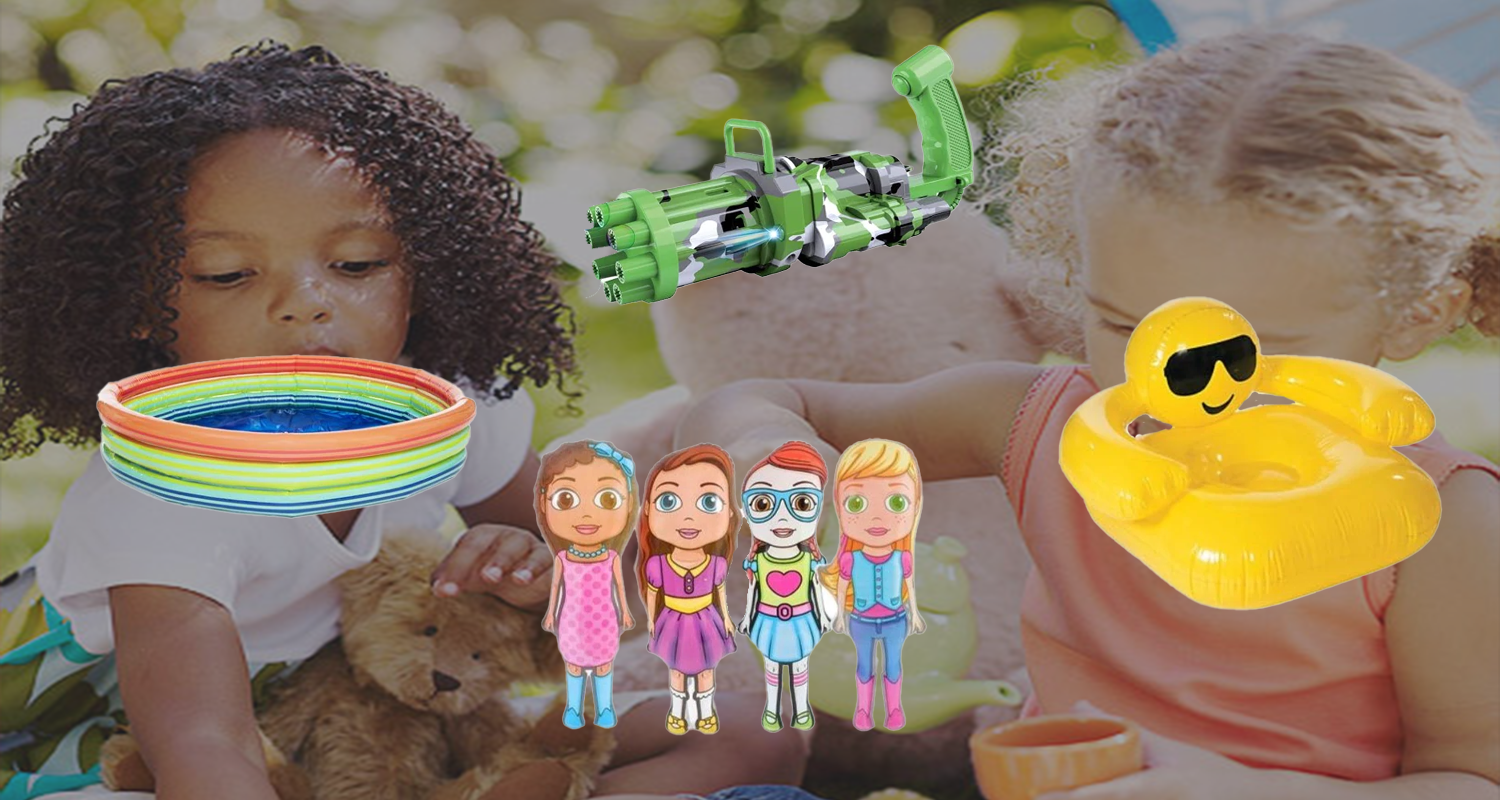 Parenting is challenging and each parent has to deal with their kid in a different way. There is not a single guide to parenting which you can refer to in order to succeed. It is said that a kid's mental growth occurs between the age of 1 to 6 so this age is really important for the parents to focus on their child's growth. Toys play an important role in a kid's life as they are intrigued towards them and get to learn things from them. Light up and sound toys are loved by babies as well as toddlers as they get attracted towards them. 
What Toys Do Toddlers Really Need?
The kids now-a-days are smart enough to pick their own toy as per their liking. However, if you wish to give someone a toddler a toy then ensure that it does not have any sharp edges and is able to impart some knowledge to the kid. For example - You can choose from a range of wild/zoo and Farm Animals Toys and tell your kids about the names of those animals along with their traits.  
How Many Toys Should A Toddler Have?
This depends upon the budget of the parents, however the wealthier ones should also keep in mind that piling up toys for kids would only spoil them and make them less appreciative of the ones they have. You should allow your kids to have a toy for a long time only then they would come up with unique and creative ways to use the toys. Kids are very attentive, playful and creative beings and they should also be allowed to feel bored and not remain saturated with toys at all times. 
Should Toys Be In The Bedroom?
This is the mistake that most parents make in order to placate their children. Having toys in the bedroom only adds to distraction which hinders a kid's focus. Dedicate a separate space or a room for toys and let your kids say goodbye to the toys before going to bed. They would be more excited to get up in the morning to play with them. 
If you are thinking of buying your kid or someone else's kid a toy then consider the following ones as the list has been duly curated to highlight the ones which are liked by kids in particular. 
Let's Explore About 5 Toys For Toddlers
Bubble Machine
If you are going to a pool party or simply want to add a hint of magic in the environment then these Bubble Machines are perfect. Kids love them and this would be able to keep them busy for hours in one go and the parents can spend time with their friends and accomplish some pending work. 
Inflates
The Inflates come in all different shapes and sizes making them suitable for babies and toddlers. You can even use these inflates for decor purposes in a kid's birthday party. They are going to love these as they come in bright and beautiful colors.

Emoji Chair
Emoji soft toys and balloons are quite popular among kids but this emoji chair takes the emoji theme to another level. The inflatable chair is super comfortable to kit and extremely pleasing to look at. You can buy the Emoji Chairs in yellow color and carry it anywhere with you for the kids to sit on. They are excellent for camping, holidays, outdoor picnics and pool parties. 
Unicorn Toss Game Set
Game sets are amazing and are usually played in teams and with other players which teach the kids the importance of sportsmanship and teamwork. In this game, the kids need to toss the inflated rings in the unicorn horn. Unicorn Ring Toss Game Set is challenging and would keep the kids occupied for a long time with friends. 
Printed Portable Pool
Kids love being in water and pool however letting them in an actual pool can be very risky. You can allow them some pool time in this printed portable pool especially in these summer months. The Inflatable Printed Pool can be carried to other places as well because it is light in weight and easy to inflate and deflate. 
Conclusion
Kids are self entertaining and creative beings. Give them the toys which enhance their personal growth and abilities. You can explore the entire range and choose affordable and high quality Light Up Toys & Games for your little bundle of joy. 
Jul 26, 2022

Category:

Blogs
Comments: 0